WP Google Maps Error
In order for your map to display, please make sure you insert your Google Maps JavaScript API key in the Maps->Settings->Advanced tab.
Based in Vinyasa Flow, which is Linking Breath-to-Movement and Movement-to-Movement, classes are open to all levels.
With various options to suit different abilities & the individual needs that day sessions tap into classical Hatha Yoga, Iyengar, Power yoga, Yin and Restorative Yoga, amongst others and are always followed by a deep relaxation.



---
Private One-on-One Sessions

Deep Relaxation  *  Explore around Injuries & Other Conditions  *  Increase Flexibility  *  Work towards a Specific Pose  *  Strengthen & Tone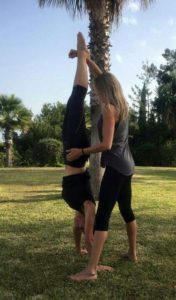 Private Group Bookings
Tailor-made sessions to enhance your Holiday.
Collaborate on your Spanish Retreat.
Chartered Sailing & Yoga Trips.
Bespoke Corporate Wellness.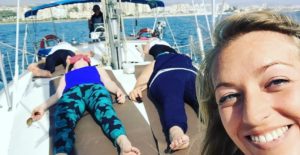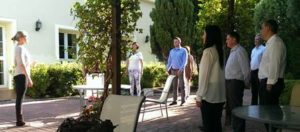 Studio Classes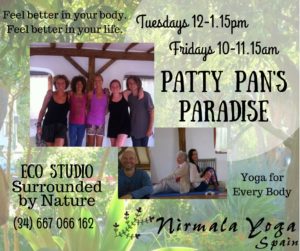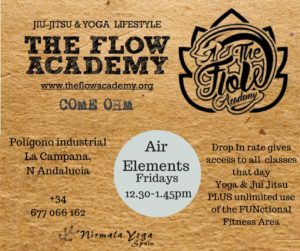 Flow classes are subject to change.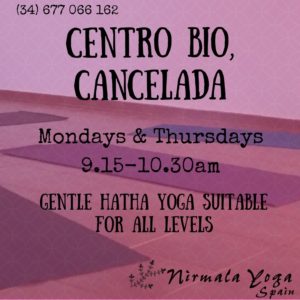 Please get in touch to confirm on +34 677 066 162

   Patty Pan's  

  Centro Bio    

Ananda Mandira     

Flow Academy