Based in Vinyasa Flow, which is Linking Breath-to-Movement and Movement-to-Movement, classes are available for all levels.
PUBLIC CLASSES
Estepona – With various options to suit different abilities – and your individual needs that day – sessions tap into classical Hatha Yoga, Iyengar, Power yoga, Yin and Restorative Yoga – amongst others – and always end with a deep relaxation. Details below and find out more here…
Taught in ENGLISH & SPANISH.
PRIVATE SESSIONS
Estepona – Personalised 1-2-1 or group sessions on the beach, at work, on a boat or in the comfort of your own home. Details below and find out more here…
Taught in ENGLISH & SPANISH.
ONLINE CLASSES
Worldwide – Private 1-2-1, Private Group & Public Classes available. Find out more…
Taught in ENGLISH.
Private One-on-One Sessions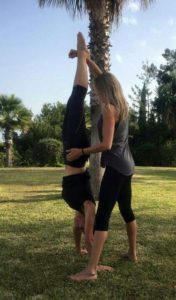 Deep Relaxation
Explore around Injuries & Other Conditions
Increase Flexibility
Work towards a Specific Pose
Strengthen & Tone
Private Group Bookings
Currently available Online or Outdoors in Estepona only, in line with current Covid restrictions.
Tailor-made sessions to enhance your day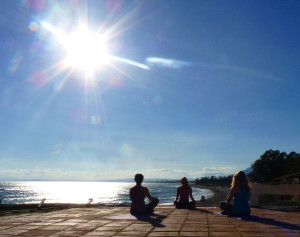 Public Classes
Beachside Classes – Currently Available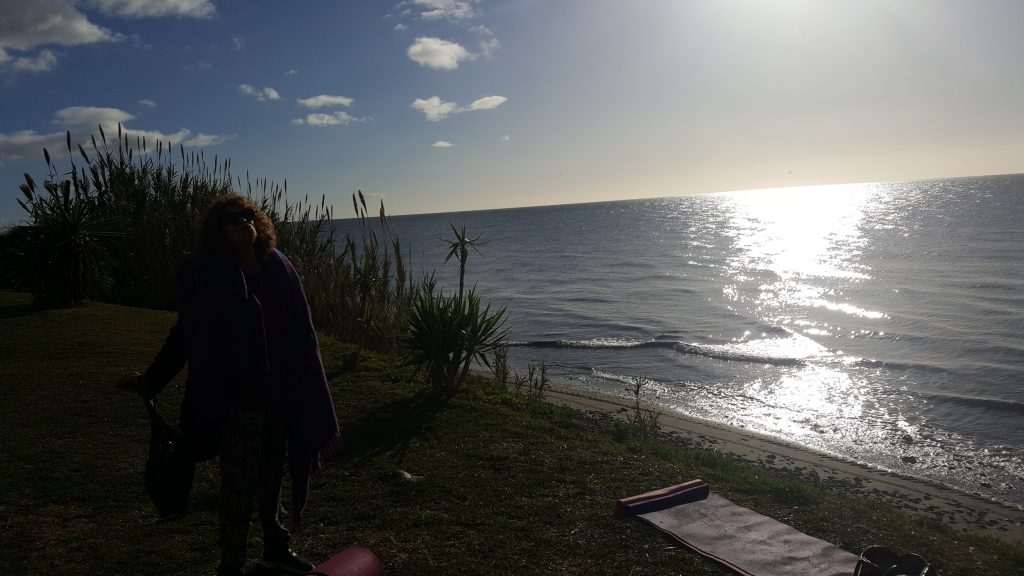 Connect to the elements in our oasis by the sea. The earth beneath us, the sky above us, the sea beside us and hopefully the fire of the sun to warm us! Classes will go ahead unless there is extreme wind or rain. Please bring layers, hats. gloves & blankets, if necessary. Everyone welcome.
Centro Bio Breakfast Club – Currently unavailable due to Covid restrictions.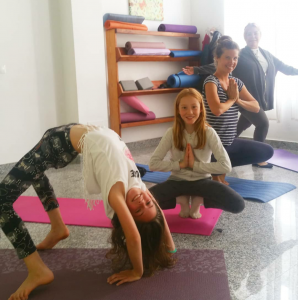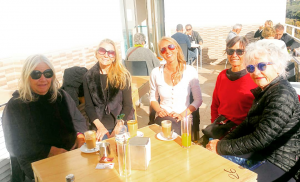 If you're new to yoga, coming back after a break or like a gentler class working on building strong foundations and alignment, the Breakfast Club classes at Centro Bio are perfect. Limited spaces means more personal attention as well as nurturing a very cosy community of down-to-earth yogis. Our optional, informal "satsang" takes place afterwards in a nearby Spanish cafe (where, yes, they do have with soy milk – hurrah!). CLASSES ARE IN ENGLISH & SPANISH.
Las Lomas – Currently Unavailable due to Covid restrictions.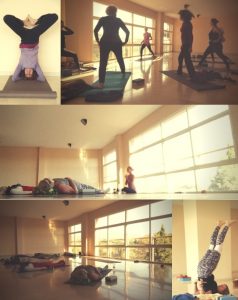 If you need to relax or want to get fit, enjoy a flowing class or are working towards a specific pose, Las Lomas classes have a variety of options at every level to make sure you can make the most of your practice time. Learning about the Yoga Sutras and how we can apply them to our lives as we journey towards arm balances and inversions, not caring if we ever make it or not! (This idea of not concerning ourselves with the outcome is called Santosha – one of the Yoga Sutras we learn about- and can be simply translated as "contentment for what is".) CLASSES ARE IN ENGLISH & SPANISH.
There may occasionally be changes to the class schedule so please get in touch to confirm your place
+34 677 066 162