My Yoga Journey
My First Time:
My official yoga journey began when I attended my first yoga class in January 2002.
I was working as an au pair – in Sydney, Australia – after completing my degree; a Bsc (Hons) Sports & Life Sciences.
Becoming a FULL TIME "MUM" to 2yr old and 4yr old boys at aged twenty-two was a bit of shock to the system. I'd looked after literally hundreds of children over the years (amongst other things, as a Summer Camp counsellor) but this was something else!
Their doting mother had recently passed away, their father worked long hours and there were no relatives nearby. It was ALL ON ME and I joined a local gym to get some Quality Me Time in the 3hrs free-time I had each Saturday. (I also made the quiet decision that if I were to become a mother, I'd want to hang on to a job so that I could get some rest! Being a stay-at-home mum or dad is 24-7; I applaud you ladies and gents who are making it happen!)
So, back to the yoga – my first experience of structured yoga was with about 40 other people in a very dark and quiet room. It was…
"Excruciating!"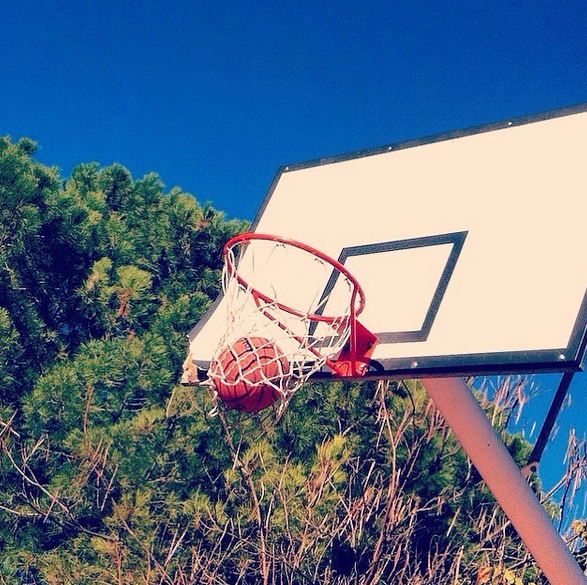 I COUNTED THE SECONDS until it was over, squirming and uncomfortable. Not with the physical aspects but because it was so slow and quiet! The moment it finished, I went to play some loud and energetic basketball, switched my Yoga Class to Box-ercise Circuit Training and…
just like that, my official yoga journey was over when it had barely begun.
I HONESTLY DIDN'T THINK I'D EVER TAKE ANOTHER
YOGA CLASS EVER AGAIN.

Then, I travelled.
Connecting with the cycles of nature, the moon and the sun (I literally followed the summer around the world for 18 months)… Connecting with humanity through different cultures and different perspectives.
I sat on mountain tops and felt like an eagle. I jumped out of planes. I sat on beaches and pretended to be the waves.
I found my way in the world trying to bring as little harm and as much joy as I could to myself and others.
And that, my friends, is yoga. But I didn't know it back then.
Fast Forward/ Coming Back
Several years after that first 'excruciating' yoga class, I had somehow found my way to southern Spain and into the corporate world.
I was also struggling with the end of a love affair. It was not completely over but, as I dropped him at the airport and it became a Long Distance Relationship, it was as-good-as. We both loved one another but wanted different things in life.
[Side Note: Months later, we ended up doing a "conscious uncoupling" even though neither of us had heard of it at the time and officially broke up/celebrated our individual awesomeness over a sparkling champagne dinner at our favourite restaurant… Best Break Up Ever!]
I had many times been accused of "OVER-THINKING". But here's the thing: when something was going "wrong" (read: not the way I wanted it to), I couldn't help but analyse every little piece of it over and over again until I could find a solution!
I felt that my "INTELLIGENCE" was a gift…
But it could be pretty chaotic in my head when that was going on and IT DIDN'T HAVE AN OFF SWITCH. Even if I was doing something else, it was still whirring away in the background. My head had been churning for weeks and our farewell was finally here. I dropped my love at the airport and cried all the way home.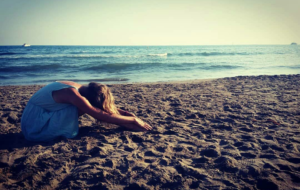 A good friend had been inviting me to try yoga down on the beach for a little while.
On this particular evening, even though I knew it wasn't for me, it seemed like a better option than being on my own. And I love the beach. I like the sound of the waves, the view out to a less crowded space, walking in the wet sand and then watching as the waves wash my footprints away.
Yes, I decided, yoga on the beach would be better than crying at home in bed.
When I arrived and saw where we were doing it, I knew I had made the right decision. And so my yoga journey – the official one – began again.
That first session was Power Yoga and for sixty minutes – and for the first time in weeks…
I WASN'T THINKING OF MY HEARTACHE.
I was thinking of the rest of my body, as muscles I didn't even know I had started screaming at me! I considered myself pretty (read: "very") athletic and, as we were basically just standing still, I couldn't believe it was taxing me so much. It took all my attention to try to remain in the balance positions and I fell over a few times.
I was too competitive not to try as hard as I could.
I can't remember any poses from that day – apart from Extended Hand-to-Big-Toe Pose aka Utthita Hasta Padangustasana – but I do vividly recollect the moment all my thoughts came tumbling back into my head in savasana. It wasn't until then that I realised…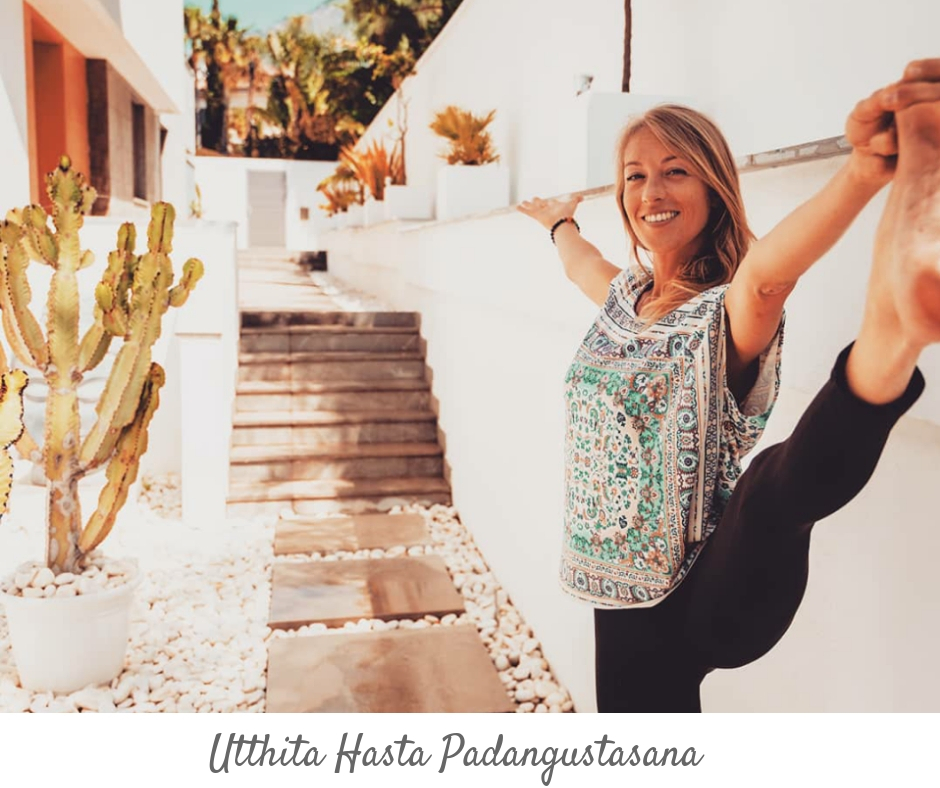 I HAD FINALLY FOUND AN OFF SWITCH.
I am so grateful to my friend and to my teacher that day and for the peace I found.
These days a slow practice in a quiet space is bliss to me – how times change! And really, that's what I love most about yoga… that there are so many different types and styles and paces.
One to suit every phase of life, every mood, every place, every body.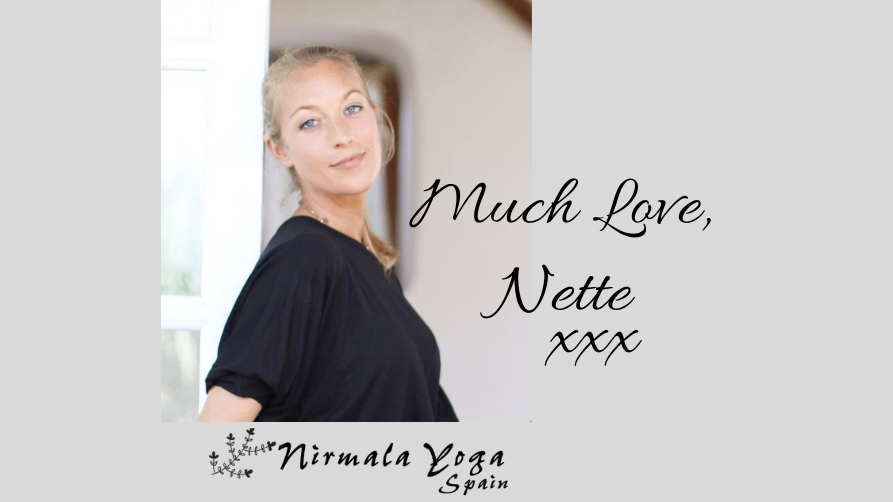 Jeannette Amy (Nette) Hopkinson (BSc Hons Sports & Life Sciences) is a Yoga Alliance certified yoga teacher and Oneness Blessing Giver based in Andalucía.
Follow her on IG @nettenirmalayoga or find her on facebook @NirmalaYogaSpain