Yoga
Off the Mat
When we think of yoga, we often think of super flexible folks making crazy shapes on a yoga mat but there is more than one way to practise the art.
Here are 3 ways to practise yoga, without a yoga mat in sight:-
Philosophy
Yoga "off the mat" could be nothing physical at all but, instead, choosing to live day-to-day by the aspirations of a yogi according to the ancient texts eg: practising, amongst other things, Kindness and Truthfulness (see "Part 3 – The Philosophy of yoga" to read more).
Healthy Habits from Mat to Life
It could also describe how, by practicing healthy postures, awareness of the mind and breath work on the mat, we become more used to being in a place of balance and alignment. Taking this mindfulness with us into everyday life can help to relieve or even prevent physical, mental and emotional ills. Our habits, over time, will either have a positive effect or a negative effect. Create healthy habits that your future self will jump up and high-5 you for!
Back to Nature
Yoga off the mat could also mean doing something that helps you to disconnect from day-to-day life – and those daily roles and responsibilities we all have – to reconnect with something greater. Getting Back to Nature is a great way to do that and, here in Andalucia, we are blessed with some stunning natural scenery!
This week we did just that with a trip to the famous Caminito del Rey. If you're in Andalusia, I would definitely recommend it.
The Caminito del Rey, El Chorro,
Andalusia, Spain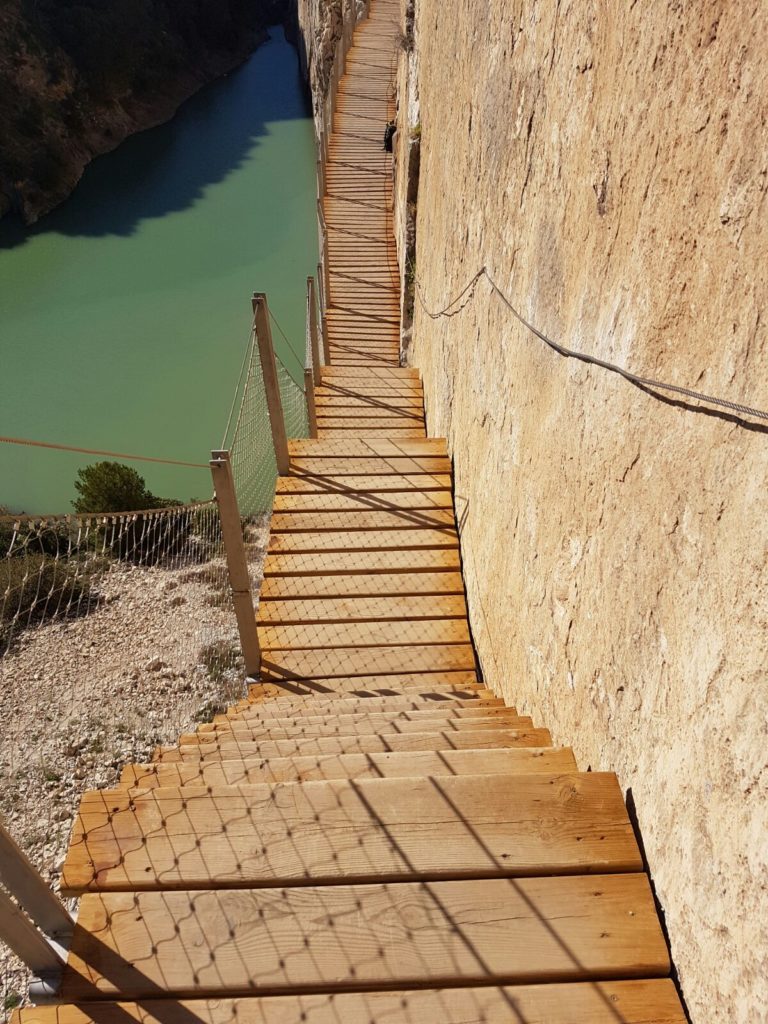 This famously dangerous path has been ungraded since King Alfonso XIII walked along it and gave it its name in 1921, With sturdy wooden boardwalks and a new suspension bridge to take you all the way through the magnificent gorge.
It isn't too physically demanding but, if you're afraid of heights, parts of it might be a mental challenge!
Step out of that comfort zone!
There is such a sense of history and natural beauty here. The man-made walkway and the people upon it are miniscule compared to the grandeur of the gorge – plus there's no phone reception – making it easy to disconnect and get lost in nature.
It takes about 2hrs to amble along the 5km of the Caminito del Rey. You could take a light lunch, meditate or just sit and enjoy the magnificent vistas for a little longer.
It's a truly incredible place to be – and remember…
"Leave only Footprints and Take only Pictures."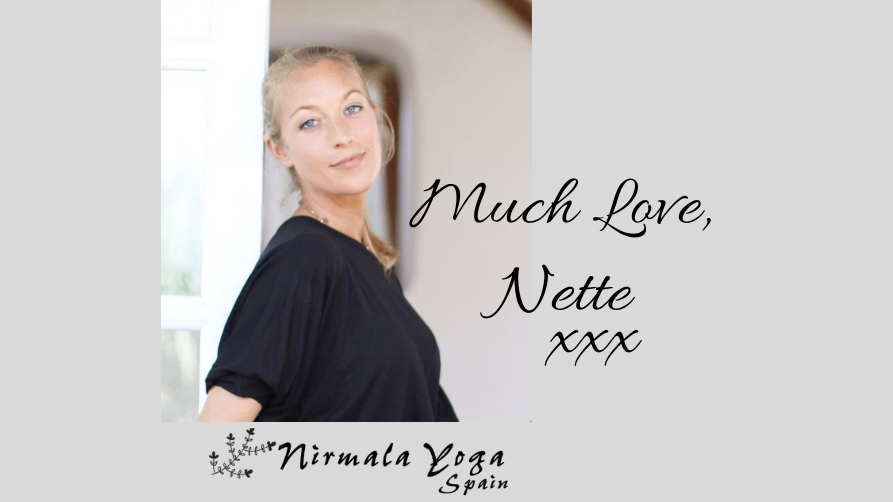 Find out more about me here.
Originally written for and published on the Things 2 Do Marbella website February 2017.
Jeannette Amy (Nette) Hopkinson (BSc Hons Sports & Life Sciences) is a certified yoga teacher and Oneness Blessing Giver based in Andalucia. Follow her on IG @nettenirmalayoga or find her on facebook @NirmalaYogaSpain