What is Advanced Yoga?
I used to be able to do the splits. Am I less "advanced" in yoga now compared to when my body could do better things?
After this many years, surely I should have an easy splits and be walking around on my hands, right?
Those were two of the "goals" I reluctantly made when I did my YA-certified 200hr YTT in 2014; when I was asked to pick three "goal poses" to work towards.
I'd never really had that sort of goal in yoga before.
I had always been very competitive in EVERY OTHER DISCLIPLINE… but not yoga.
I'd already been a full-time yoga student for 2yrs (I know, lucky me, right… but wait and read on).
I'd had three amazing mentors during those two years. None of whom had ever mentioned a "Goal Pose". I guess they were old school and for that I'm eternally grateful.
But there was another reason that yoga was not – for me – about poses, no matter how much I might have wanted it to be…
The Accident
About a year or so after I fell in love with dynamic yoga. A year or so of exploring what my young, strong, supple, healthy body could already do and pushing it like any other "sport" I'd participated in… ie: with gritted teeth determination!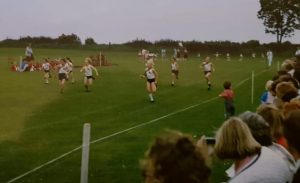 About a year or so after finding and falling for vinyasa yoga… I was involved in an accident and I couldn't get back to class for over a year!
Once I did, I was yoga-ing with a completely different body. It :-
Had lost 20kg+ of muscle mass.
Looked different.
FELT different.
Had developed numerous- necessary at the time, but detrimental long term – compensation patterns.
Was weak & tight.
Was unstable & asymmetrical.
In fairness, I did have incredible upper body strength from a year of using crutches but this new body was completely alien and not very useful in its current state.
So, in the couple of years previous to making those YTT posture goals, my main focus had been quite different to what they might have been without the accident.
Advanced Yoga
Every day we practise yoga, we are advancing. We can set whatever goals we want to but just to consistentlycome back to the practise is . My yoga goals in the years folliowing the car accident were to :-
W

alk without a limp and with no pain.

R

egain alignment in my hips.

A

lleviate sciatica.

R

un again.

C

limb again.

Dance again.

Not take pharmaceutical medication.
Yoga helped me with all of these things!
It was my salvation not only in Body but in Mind, Heart and Soul, as well… (but those are whole other stories).
I hadn't realised I needed to heal on all of those levels but that's ok…
Y

oga just gets on with fixing what needs fixing.
We only have to let it.
And guess what, when we can't interact with the outside world – eg: when we get ill or injured or when we practise Meditation – it's a great opportunity to interact with and explore our internal world.
When I couldn't practice asanas for over a year, I'm so thankful meditation was also in my life.
It took me away from what I couldn't do… and into some very interesting places!
Am I less "advanced" in yoga now compared to when my body could do better things?
No. Asanas are just the tip of the iceberg.
As in… they're not just a tiny part of a larger whole. They're just the tiny part that we can most easily see.
Don't be fooled by illusion. That's Yoga 101… or technically, 1.8… of The Yoga Sutras of Patanjali (but I'll save that for another day)…

Namaste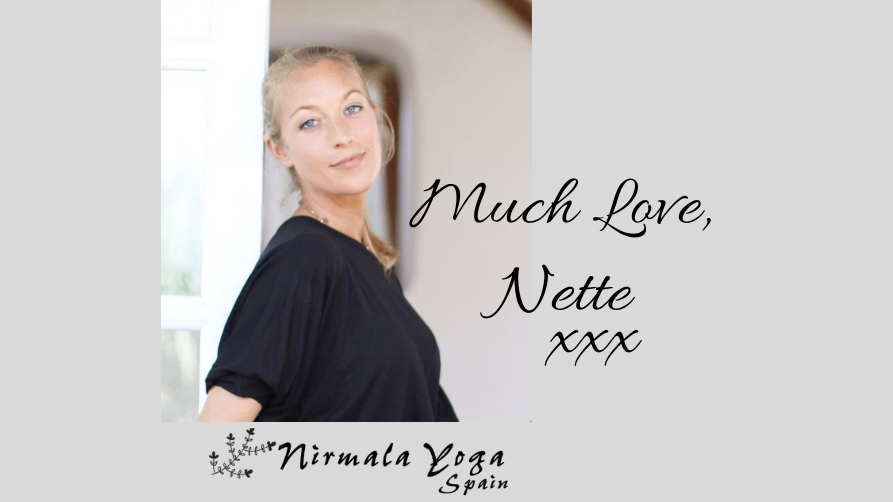 Jeannette Amy (Nette) Hopkinson (BSc Hons Sports & Life Sciences) is a Yoga Alliance certified yoga teacher and Oneness Blessing Giver based in Andalucía.
Follow her on IG @nettenirmalayoga or find her on facebook @NirmalaYogaSpain